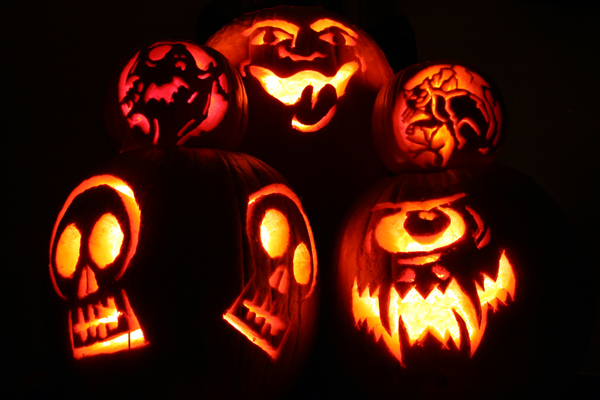 Happy Halloween!
In Minneapolis now.  Talk about horrible flight.  It's over now though so there's really no use griping about it.  Looking forward to a fun weekend.  Hope you guys have one too.
Tunes:
Stereotype – Need to Know (track is in player)
This one is pretty old but I'm still digging it.  I guess I was in that type of mood this am.
Phat Playaz – Fact of the Unknown (track is in player)
Paul SG – Follow Me (track is in player)
Today's Oldie:
LTJ Bukem – Demon's Theme – Good Looking Records 1992
Figured I'd try and have a spooky oldie in honour of Halloween.

I am not familiar with this person at all.  Found the mix on Fonik's site.  Love it.  It was quite a delight to listen to as I sat at the airport endlessly awaiting my flight.
Klay Pigeon – Stranded Pigeon Mix
Tracklist
Calibre – Honeypot (Signature)
Big Bud – I Want you so Bad (Soundtrax)
Random Movement – The Things You Do (Innerground)
Switch – Hilltop View (Soul:R)
Calibre – What U Need (Creative Source)
Alix Perez – Contradictions (Shogun)
Furney + Tayla – You Must Stand Still (Liquid V)
Calibre – Let Me Hold You Now (Signature)
Commix – Scarlet (Hospital)
Aperture – Need U Here (Breakbeat Science)
Mutt – Hot Lick Squeeze (Creative Source)
Random Movement – Scotch Bonnet (Integral)
Marky + S.P.Y – Tapestry (Innerground)
Calibre – Tru Beat (Critical)
Alix Perez – Fade Away (Shogun)
Commix – Breaking Through (31)
Mistical – Believe it (Soul:R)
InstraMental – Pacific Heights (Darkestral)
Alix Perez – Forsaken (Shogun)
PFM – One and Only (2002 rework) (Goodlooking)